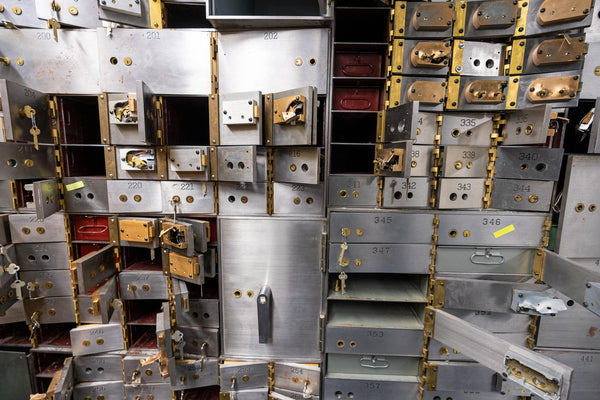 Small business survival tips for a recession - Coronavirus (COVID-19)
There is no question that this is a tough time for all small business owners. In unprecedented times like this, we need to all leverage the years of thick skin we've developed and continue to be resourceful. 
The short term is, of course, a shortage of sales and cash flow required to operate. We trust owners have a good grip on their cash flow management and can weather the storm for at least the next 30 - 90 days, if not longer. Don't panic, there is always good that will come out of a hard time if we can make it through. Read how coronavirus forced us to innovate.
The reality is that it's not feasible for many businesses to keep afloat on monthly cash flows while employing a small team of hard-working people if everything comes to a full halt.
The scariest part, in our view, beyond the obvious health implications, is the post-economic downturn that is brewing and may change consumer behavior. 
What can you do now to prepare the harsh months ahead? 
1. MASTER YOUR FINANCES
When the good times are rolling, we tend to be lax on understanding the details of our cash flows. With sales dwindling or nonexistent, it's time to get into your books and start identifying which recurring and non-essential expenses can be put on hold or eliminated.
The money sucker is in the small recurring fees, dig deep and think about every service that draws monthly from your account.
Explore what loans your government is offering for small business support and apply as soon as you can.
Finances should be your first area of focus, trim the waste, and get as lean as possible.
2. ENHANCE YOUR DIGITAL PRESENCE
E-Commerce Businesses
Given the number of people at home on their phones, practicing social and physical distancing now might be the ideal time to optimize your online engagement and targeted ads. 
Your community will be willing to spare you more time and attention. Host the live stream you have been putting off and take the opportunity to get your face in front of your audience and explain how you are coping with the whole situation. Make yourself relatable and connect with them on an authentic level while expanding your brand awareness.
Traditional Brick and Mortar
Now is the time to work on your digital strategy! Run a coffee shop? Write a post and tell people the top benefits of coffee and offer to ship out or deliver your newest roast. Personal trainer? Offer workouts you can manage at home and some free remote video sessions - even host a live workout at a regular time daily. If it is good, people will share, and your community will grow organically.
If you can deliver your services, run a few promotions to encourage people to call in or order online. The reality is that it is going to be extra work, but you can generate leads and sales just by being open and transparent with your online presence. 
3. GIFT CARDS
Lock away some future revenue with the sale of gift cards. Consider a cash bonus or giveaway (apparel, freebie, maybe a six-pack of Corona..., etc.) to give people a reason to invest in your future services.
4. NEGOTIATE WITH YOUR SUPPLIERS
If you source from overseas, now is the perfect time to negotiate. China is looking to ramp business back up just as we are beginning to bleed from the coronavirus. Knowing that things are going to take time to rebound, it's time to re-negotiate by sourcing multiple quotes from other vendors to help save on costs for when you do ramp back up. 
A good re-negotiation exercise can save you thousands upon return to business.
5. SOLICIT GOOGLE REVIEWS
If you are a small business, you need to be on Google My Business. This is the time to solicit reviews from clients you know would leave steller reviews. People are home looking to pass the time, and if you have built good relations over the years, they will be willing to spare a few minutes to leave a candid review to support you. 
Acquiring Google reviews is an ongoing effort that gets neglected when you are busy operating. You will thank yourself for the extra organic SEO boost for your business upon things ramping back up!
6. COLLABORATE WITH OTHER BUSINESSES
We are all in this together. If your product and service compliments or adds value to different businesses, now is the time to reach out and see if there are any opportunities to collaborate on a promotion. The strength and buying power of the two communities are better than one. 
7. SEEK THE POSITIVE IN THE NEGATIVE
We recognize that a lot of you are in dire situations. Remember what allowed you to get this far was the ability to figure things out and push through the impossible. This is just another obstacle that will pass in time but you have to stay resourceful and get creative to keep the lights on. There are always positive outcomes in adverse situations, and we know a lot of you reading this think that's BS, but it's true. There is no sense in worrying about the worse case, figure out the opportunities, and celebrate those!
Best of Luck & Health!